The Millis Model Aircraft Club
Radio Control Airplane Club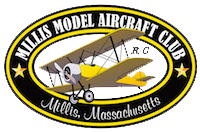 The Millis Model Aircraft Club is an AMA (Academy of Model Aeronautics) chartered RC Airplane club located southwest of Boston, MA and is dedicated to everyone's enjoyment of this exciting, fulfilling hobby.
We come from all walks of life and range in age from 8 to 84. We always encourage new members…so whether you're thinking about purchasing your first plane or a seasoned pilot looking for a new experience…email us here to request more info about the Millis Model Aircraft Club, a membership application or an application to the AMA.
Our Club info section reviews Club Membership options and provides downloadable applications.
Check out New to the Hobby for lots of information about radio controlled model aircraft.
Millis Model Aircraft Club members fly at Bill Martin Field in Medfield, MA. Directions to our field can be found here.
Access Road Conditions
Graph Stage Level is Real Time
Use caution when traveling the access road
to the field after a period of heavy rain.
Level 2.5 ft Road passable
Level 3.0 ft Road passable-trace water on road
Level 3.5 ft Your feet will get wet if out of the car
Level 4.5 ft Road flooded 16+" water Travel at own risk
Level 5.0 ft Minor Flood Stage
Level 7.0 ft Moderate Flood Stage
Level 8.0 ft Major Flood Stage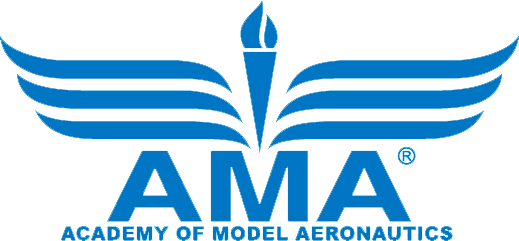 AMA Event Calendar for District 1
 What's happening throughout our District 1 area.
Recreational UAS Safety Test (TRUST)
All recreational flyers must pass an aeronautical knowledge and safety test and provide proof of test passage (the TRUST completion certificate) to the FAA or law enforcement upon request. The FAA's 2018 Reauthorization Bill (PDF) introduced new requirements for recreational pilots (see P.L. 115-254, Section 349 (PDF) – exception for limited recreational operations of unmanned aircraft).
The Academy of Model Aeronautics
The Academy of Model Aeronautics (AMA) is the world's largest sport aviation organization representing a membership of more than 170,000 from every walk of life. It is a self-supporting, non-profit group whose purpose is to promote development of model aviation as a recognized sport and worthwhile recreational activity. The AMA is open to anyone interested in model aviation and is the official national body for model aviation in the United States.
The AMA charters more than 2,500 model RC airplane clubs across the country. It offers official contest sanctions, insurance and assistance in getting and keeping flying sites. AMA is the voice of its membership, providing liaison with the Federal Aviation Administration, the Federal Communications Commission and other government agencies. The AMA also works with local governments, zoning boards, and parks departments to promote the interests of local chartered RC airplane clubs.
The AMA sanctions more than a thousand model competitions throughout the country each year and certifies official model flying records on a national and international level. It is the organizer of the annual National Aeromodeling Championships, the world's largest model airplane competition. In addition to representation, insurance and information, the AMA offers its members a monthly color magazine, Model Aviation.
For liability insurance reasons, AMA membership in good standing is required in addition to MMAC club membership. An AMA application can be found in the Membership section of our page, or at the AMA website. For more information you can contact:
Academy of Model Aeronautics
5161 East Memorial Drive
Muncie, Indiana 47302
765-287-1256