These pictures show a project I've been working on for some time. It's a 3D printed Spitfire Mk IX from 3dlabprint.com. The wingspan is 1.7m and the weight should be around 8.1 lbs.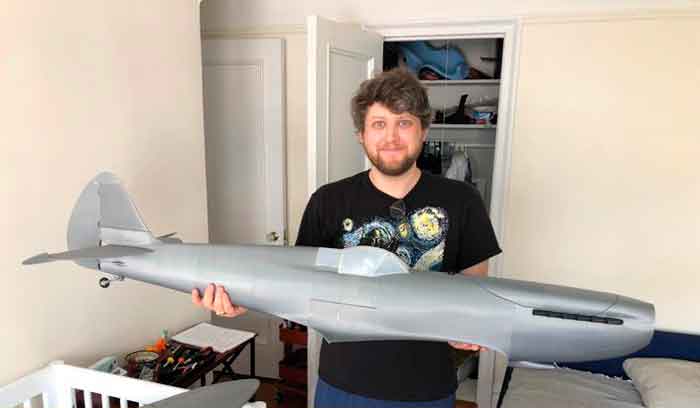 The 3D drawings of each part were downloaded from the website linked above and prepared for printing using software called simplify3d. I had originally been using Cura for prepping the prints but found simplify3D gave me more control and better prints. All the parts were printed on a Creality CR-10mini 3D printer over a few weeks and using PLA plastic. The parts were then glued together using CA and kicker. The aircraft is 6-channel with flaps and retracts.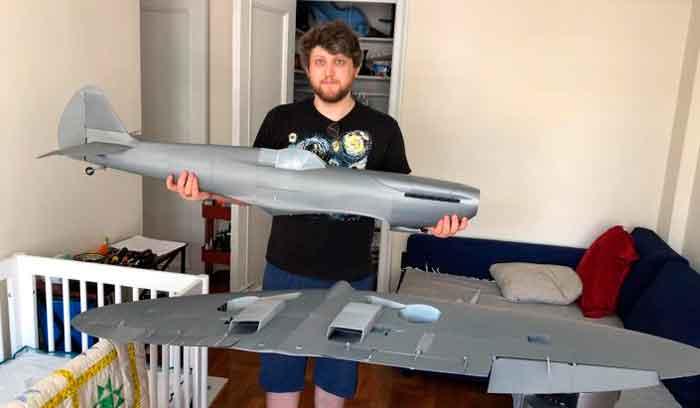 In some ways, the build was quite a bit easier than a traditional wood, foam, or fiberglass model because once the printer settings were dialed in, the parts required basically no finishing steps. Total assembly time was just a few evenings once the parts were printed. This will be my third 3D printed aircraft but the first scale model I've attempted to build.
Eli Cohen
NYC (previously from Medfield MA)